The Brigham/Harvard Center for Reproductive Outcomes of Stress and Aging, or ROSA, is an NIH-funded research center that assembles a collaborative network of leading investigators across the Brigham and Women's Hospital (BWH) and Harvard Medical School (HMS). This research community has established a national sex- and gender-focused research Center investigating the role of stress and its neural mechanisms in reproductive aging health outcomes that confer susceptibility to cardiovascular disease and dementia in aging women. Research and educational outputs from the Center will translate to ameliorating the adverse health consequences of reproductive aging among postmenopausal women. The Brigham/Harvard Center is one of eleven Specialized Centers of Research Excellence (SCORE) on Sex Differences nationwide and is currently co-funded by the Office of Research on Women's Health and National Institute on Aging from 2020-2025.
Our overall goal is to catalyze the growth of translational women's health and sex-differences research through cutting-edge and synergistic research Projects and Cores under effective administrative leadership.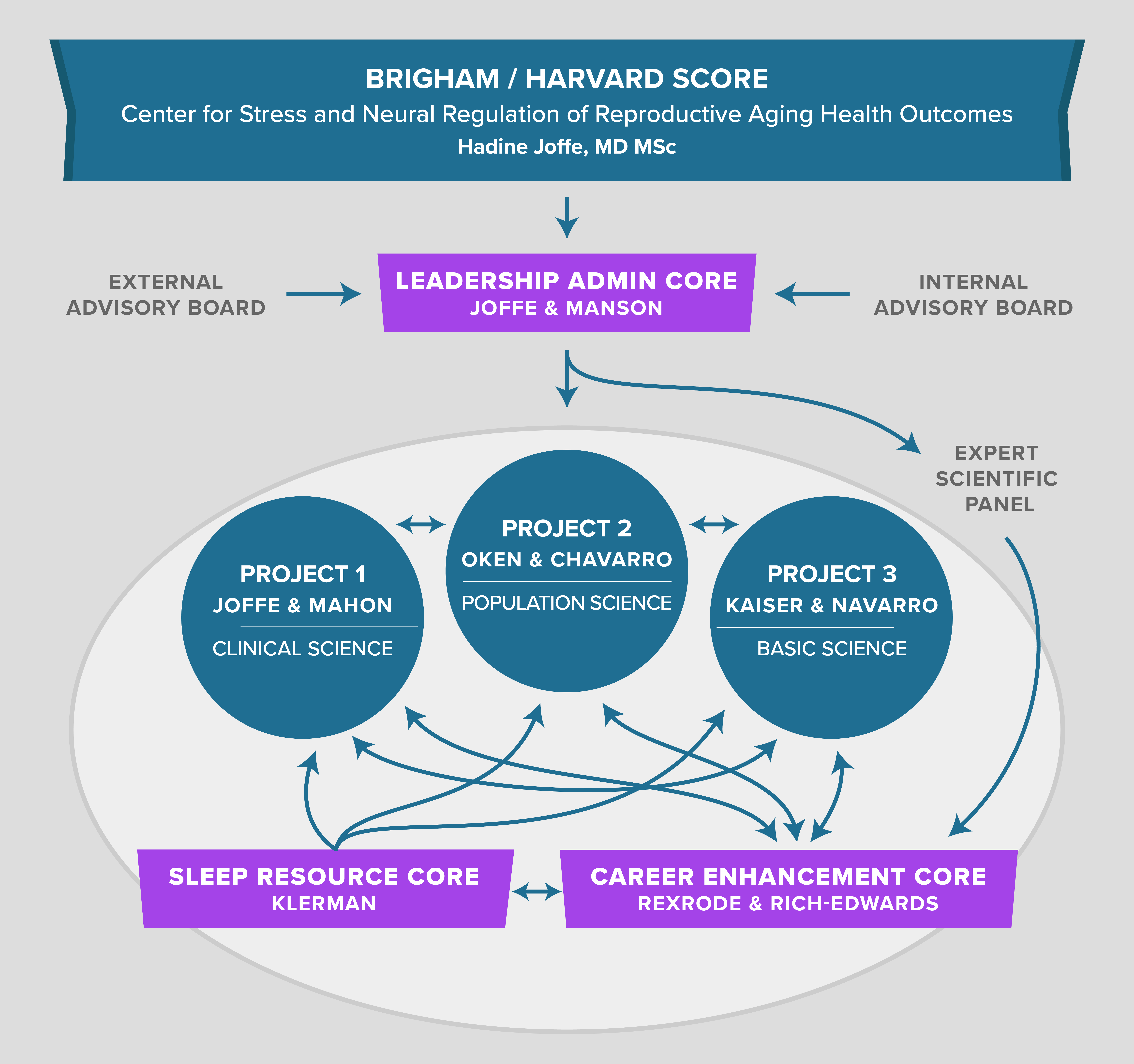 We have assembled an expert interdisciplinary team to undertake clinical, population, and basic science research that will have translational impact on women's aging health. Our Projects will investigate stress in relation to reproductive health conditions, with a specific thematic focus on vasomotor symptoms, sleep, cognitive, and cardiometabolic outcomes, and on both social and physiologic stress exposures. Outcomes of these conceptually and logistically interrelated Projects will inform each other's scientific activities. This synergy will allow our Center to more rapidly and dynamically propel the field of aging women's health compared to individual research projects alone. 
ROSA Center News and Events