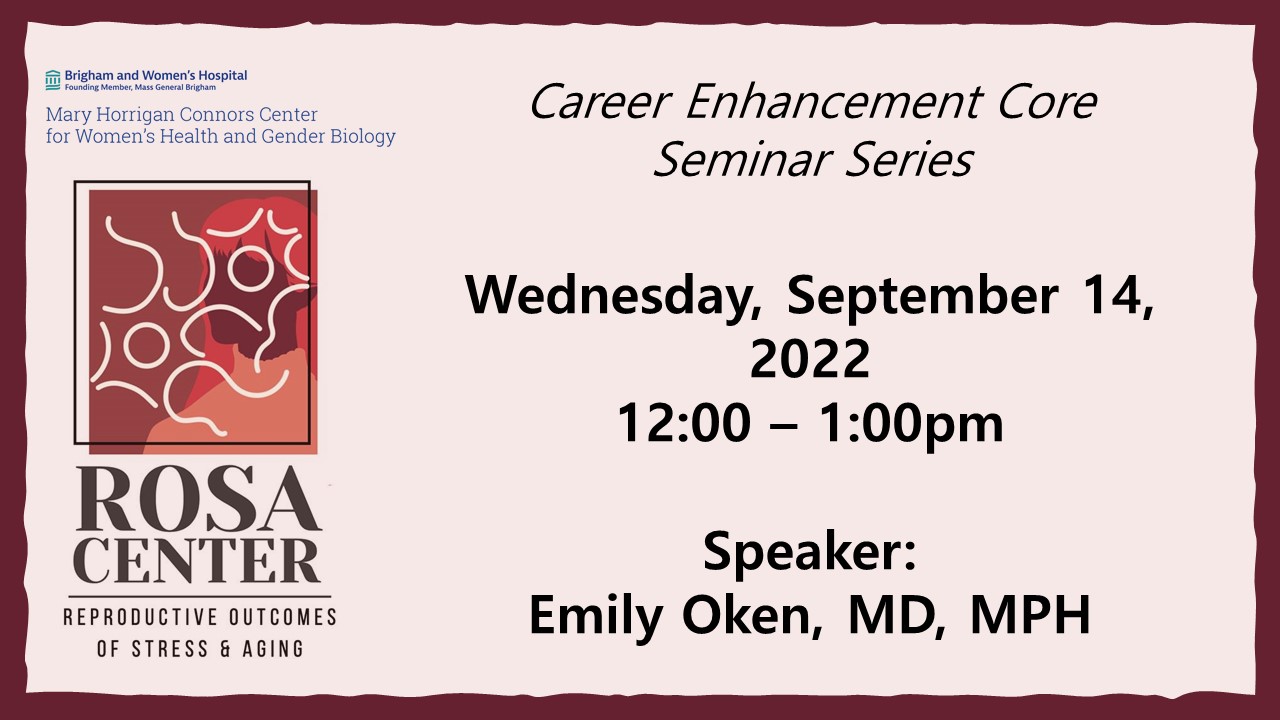 09/14/22- ROSA Center Seminar: "Get out of your own way and get things done – strategies for success in academic medicine"
Wednesday, September 14, 2022   |   12:00-1:00pm   |   Virtual   |   Registration Required
Get out of your own way and get things done – strategies for success in academic medicine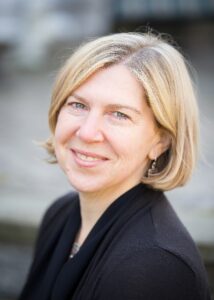 Emily Oken, MD, MPH
Alice Hamilton Professor and Vice Chair
Director of Faculty Development
Director, Division of Chronic Disease Research Across the Lifecourse
Department of Population Medicine
Harvard Medical School and Harvard Pilgrim Health Care Institute
Professor in the Department of Nutrition, Harvard TH Chan School of Public Health
Dr. Oken is a physician trained in internal medicine and pediatrics recognized for her leadership of a large NIH-funded portfolio of life course research; of educational programs in clinical epidemiology and population health; of an academic division focused on chronic disease prevention; and of national and international efforts to improve maternal and child health.  She is Principal Investigator of Project Viva, a groundbreaking US pre-birth cohort study that has followed pregnant women and their children since 1999.  She has served on national and international committees to develop nutrition guidelines.  She has been inducted into the American Society for Clinical Investigation (ASCI).
About the ROSA Center Career Enhancement Core Seminar Series:
This Seminar Series is hosted by the Brigham/Harvard Reproductive Outcomes of Stress and Aging Center (ROSA), based in the Connors Center of Women's Health and Gender Biology at Brigham and Women's Hospital, which is one of eleven Specialized Centers of Research Excellence (SCORE) in Sex Differences nationwide and is co-funded by the National Institute on Aging (NIA) and the Office of Research on Women's Health (ORWH) at the National Institutes of Health (NIH) (Research Grant 1U54AG062322). The Career Enhancement Core is a part of the ROSA Center based in the Division of Women's Health at Brigham and Women's Hospital.  If you have questions about this seminar series, please contact Mara Hampson.