First.In.Women® Precision Medicine Platform (FiW) is a translational research platform that advances the inclusion and specific investigation of women in the development and utilization of new drugs, devices and digital therapeutics in order to produce sex-specific and sex-differentiating knowledge about newly developed treatments. FiW focuses on diseases that affect women exclusively, predominantly or differentially.
There are four pillars within FiW to achieve our mission: Research, Consultancy, Education and Promotion, along with a Resource Support Core. Within these pillars, the FiW team works inside academia and externally with industry, governmental agencies and foundations to support the overall goal.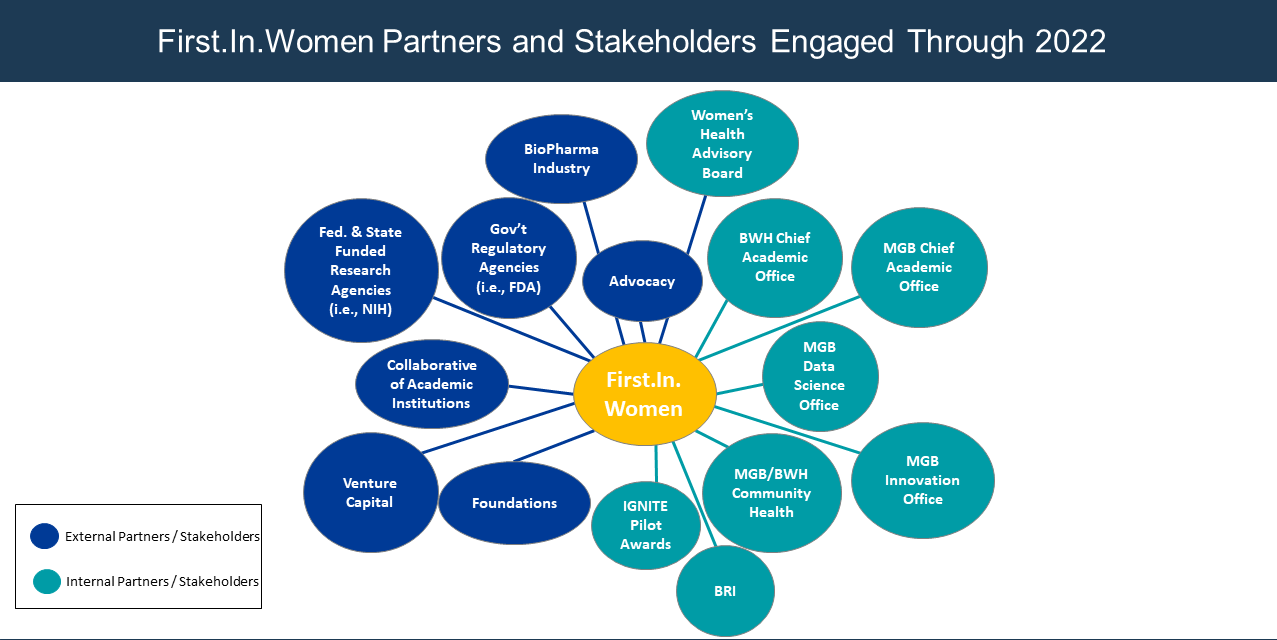 First.In.Women is a play on the term 'first in man', the stage of clinical trials when a new intervention is tested in humans for the first time. However, therapeutics need to be tested in both men and women, since their safety and efficacy may be influenced by sex-specific and differentiating factors.  The FiW ultimate goal is to ensure that everybody will benefit from the development of novel diagnostics and therapeutics.
Learn more about the First.In.Women platform by exploring the various initiatives within FiW:
To learn more about partnering with the First.In.Women platform please complete this interest form: