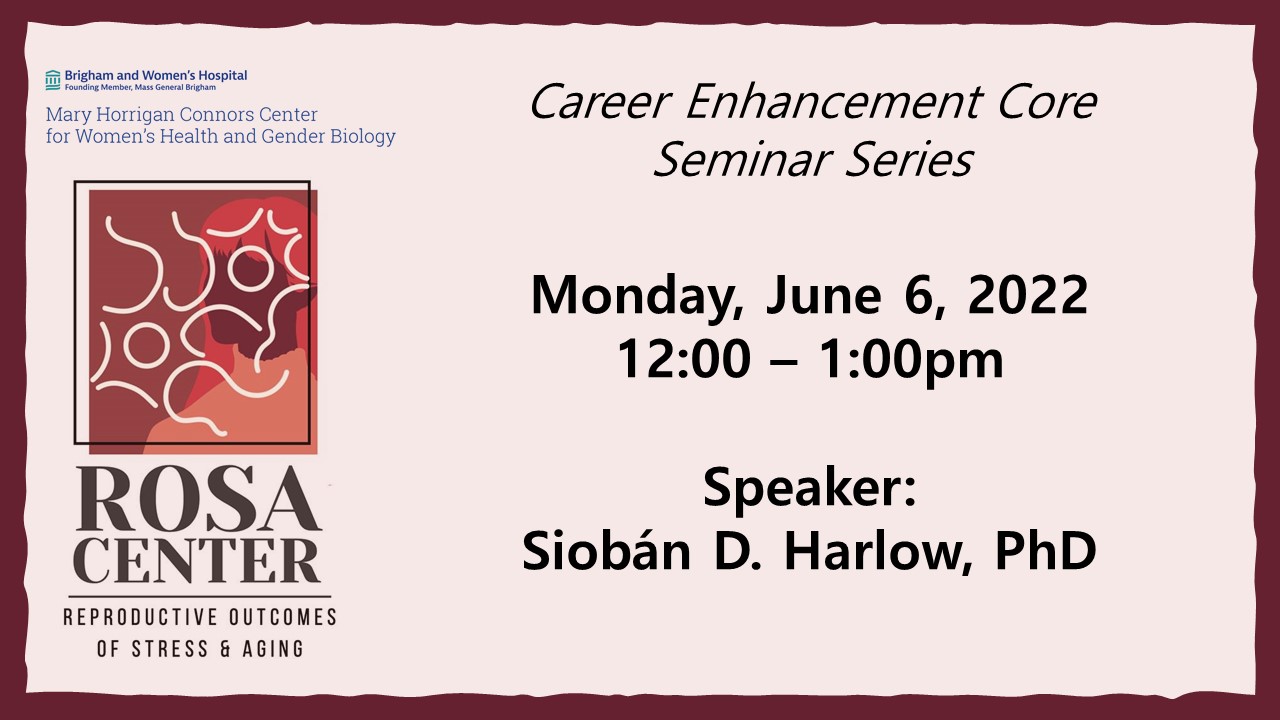 06/06/22- ROSA Center Seminar: "Addressing the impact of Reproductive Aging in Aging Studies: Lessons from the Study of Women's Health Across the Nation (SWAN)"
Monday, June 06, 2022   |   12:00-1:00pm   |   Virtual   |   Registration Required
Addressing the impact of Reproductive Aging in Aging Studies:
Lessons from the Study of Women's Health Across the Nation (SWAN)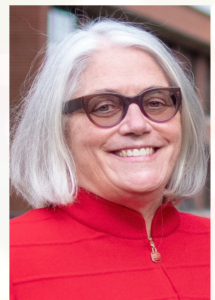 Siobán D. Harlow, PhD
Professor Emerita of Epidemiology and Global Public Health
Professor Emerita of Obstetrics and Gynecology
Director, Center for Midlife Science
Editor-in-Chief Women's Midlife Health 
Siobán D. Harlow, PhD, is Professor Emerita of Epidemiology and Global Public Health in the School of Public Health and of Obstetrics and Gynecology in the School of Medicine at the University of Michigan where she also serves as Director of the Center for Midlife Science. Her research focuses on understanding patterns of menstrual function and gynecological morbidity across the lifespan, including leadership in studies of the natural history of ovarian aging, development of a staging system for reproductive aging, and studies of the interface between ovarian aging and chronic disease. Internationally, she has worked extensively on the impact of global trade and export production on women's and children's health and on the health impacts of gender based violence, most recently focusing on conflict-related gender based violence in the Democratic Republic of the Congo, where she was a Fulbright Scholar in 2017-2018.
About the ROSA Center Career Enhancement Core Seminar Series:
This Seminar Series is hosted by the Brigham/Harvard Reproductive Outcomes of Stress and Aging Center (ROSA), based in the Connors Center of Women's Health and Gender Biology at Brigham and Women's Hospital, which is one of eleven Specialized Centers of Research Excellence (SCORE) in Sex Differences nationwide and is co-funded by the National Institute on Aging (NIA) and the Office of Research on Women's Health (ORWH) at the National Institutes of Health (NIH) (Research Grant 1U54AG062322). The Career Enhancement Core is a part of the ROSA Center based in the Division of Women's Health at Brigham and Women's Hospital.  If you have questions about this seminar series, please contact Mara Hampson.