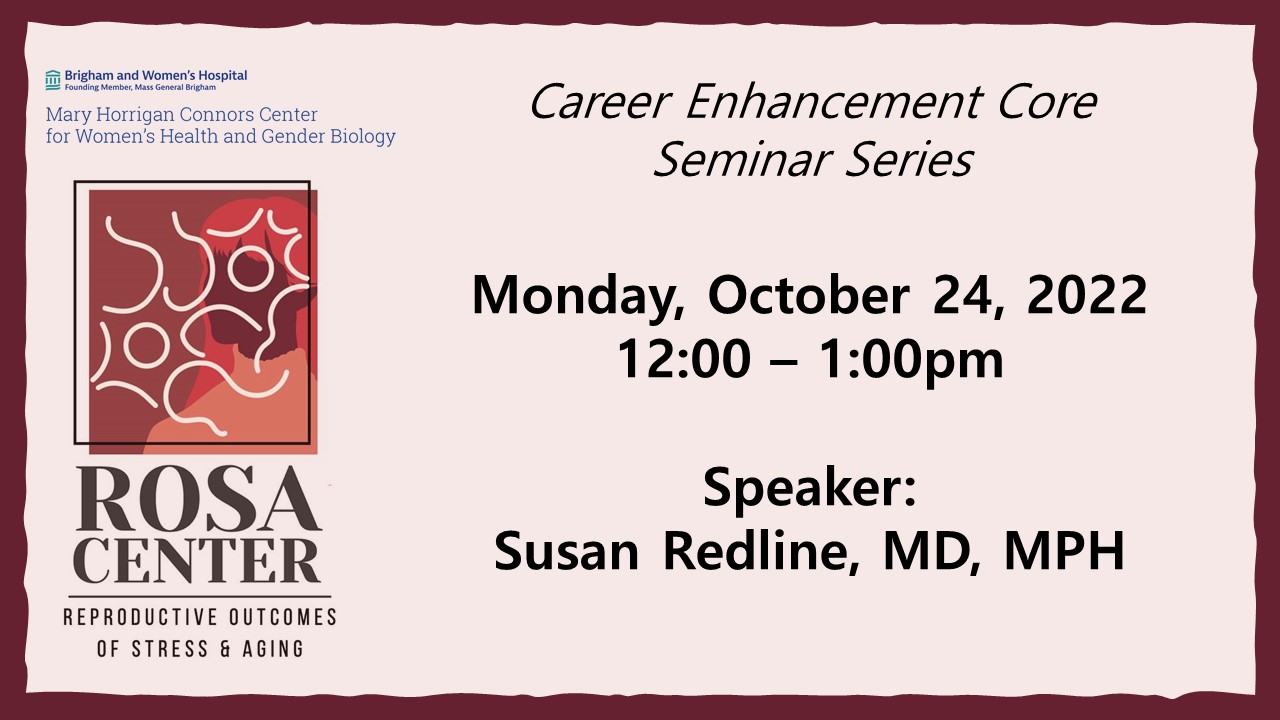 10/24/22- ROSA Center Seminar: "Gender/Sex Differences in Sleep: A Model for Precision Medicine"
Monday, October 24, 2022   |   12:00-1:00pm   |   Virtual   |   Registration Required
Gender/Sex Differences in Sleep: A Model for Precision Medicine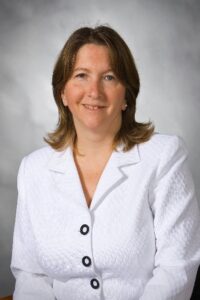 Susan Redline, MD, MPH
Peter C. Farrell Professor of Sleep Medicine,
Harvard Medical School
Professor of Epidemiology,
Harvard TH Chan School of Public Health
Director of the Programs in Sleep and Cardiovascular Medicine and Sleep Medicine Epidemiology,
Brigham and Women's Hospital
Dr. Redline has led epidemiological studies and clinical trials designed to 1) elucidate the etiologies of sleep disorders in both adults and children, including the role of genetic and early life developmental factors; and 2) understand the cardiovascular and other health outcomes of sleep disorders and the role of sleep interventions in improving health and well-being. She leads the Sleep Reading Center for a number of major multicenter studies and founded and co-directs the National Sleep Research Resource, an international sleep data sharing repository that has made research sleep data easily searchable and accessible, supporting community access to data and to a suite of open source tools. She also supports a sleep apnea patient-focused virtual community and works actively with patient advocates to improve patient education and support. She has co-authored over 650 manuscripts and has served the sleep medicine community in many ways, including as a past Board member of the Sleep Research Society and American Academy of Sleep Medicine.
About the ROSA Center Career Enhancement Core Seminar Series:
This Seminar Series is hosted by the Brigham/Harvard Reproductive Outcomes of Stress and Aging Center (ROSA), based in the Connors Center of Women's Health and Gender Biology at Brigham and Women's Hospital, which is one of eleven Specialized Centers of Research Excellence (SCORE) in Sex Differences nationwide and is co-funded by the National Institute on Aging (NIA) and the Office of Research on Women's Health (ORWH) at the National Institutes of Health (NIH) (Research Grant 1U54AG062322). The Career Enhancement Core is a part of the ROSA Center based in the Division of Women's Health at Brigham and Women's Hospital.  If you have questions about this seminar series, please contact Mara Hampson.