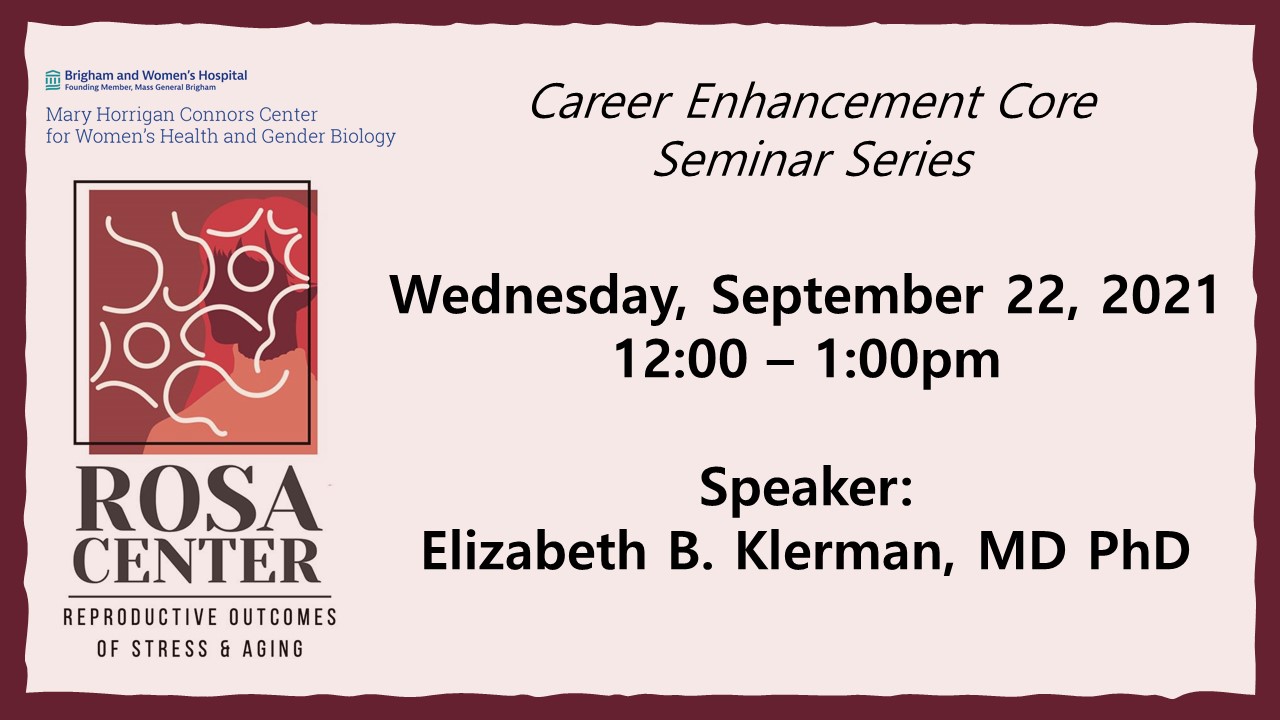 9/22/21 – ROSA Center Seminar: "It's about time: the importance of sleep and circadian rhythms in physiology and clinical care" (Elizabeth B. Klerman, MD, PhD)
Wednesday, September 22, 2021   |   12:00-1:00pm   |   Virtual   |   Registration Required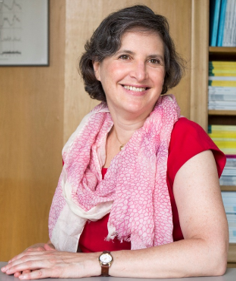 Presenter:
Elizabeth B Klerman, MD, PhD
Professor, Harvard Medical School
Research Investigator, Massachusetts General Hospital
Physician, Brigham and Women's Hospital
Director, Analytic and Modeling Unit, Division of Sleep Medicine
At Massachusetts General Hospital (MGH), Brigham and Women's Hospital (BWH), and Harvard Medical School (HMS), Dr. Klerman's efforts are concentrated in clinical and biomathematical research, and teaching. Her areas of research are (i) the application of circadian and sleep research principles to normal and pathophysiologic states and (ii) mathematical analysis and modeling of human circadian, sleep, and neurobehavioral mood and performance rhythms. Her teaching and mentoring work in patient-oriented research was recognized by K24 grant support from NIH from 2010-2021. She is also Director of Student Engagement in Clinical and Translational Research, Harvard Catalyst.
---
About the ROSA Center Career Enhancement Core Seminar Series:
This Seminar Series is hosted by the Brigham/Harvard Reproductive Outcomes of Stress and Aging Center (ROSA), based in the Connors Center of Women's Health and Gender Biology at Brigham and Women's Hospital, which is one of eleven Specialized Centers of Research Excellence (SCORE) in Sex Differences nationwide and is co-funded by the National Institute on Aging (NIA) and the Office of Research on Women's Health (ORWH) at the National Institutes of Health (NIH) (Research Grant 1U54AG062322). The Career Enhancement Core is a part of the ROSA Center based in the Division of Women's Health at Brigham and Women's Hospital.  If you have questions about this seminar series, please contact Mara Hampson.