The goal of the Connors Center IGNITE Awards is to advance understanding of female-specific and sex-differentiated effects in novel therapeutics. IGNITE investigations leverage the Connors Center's emerging First.in.Women Precision Medicine Platform to help shape the scientific focus of the study, to leverage Connors Center and FiW resources, and to assess project goals, milestones and deliverables to ensure that the emerging clinical translation remains aligned with the First.in.Women mission. IGNITE research includes basic, translational, and clinical research designed to advance therapeutic strategies using drugs, devices, and digital therapeutics.
The Connors Center supported four IGNITE awards during the 2019-2020 academic year which provided seed funding for early stage projects to advance the understanding of female-specific and sex-differentiated effects in novel therapeutics.
Connors IGNITE Awards are funded by gifts from the annual Women's Health Luncheon and by other generous donors.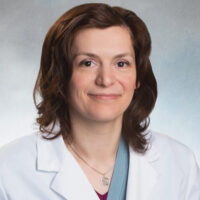 Vesela Kovacheva, MD, PhD
Division of OB Anesthesiology
"Development of Novel Algorithm for Prognostication and Therapeutic Decision Support in Pregnant Patients with Severe Hypertension "
Dr. Kovacheva is developing a novel algorithm to provide decision support to aid physicians in selecting the best drug in the optimal dose and predict the treatment response for pregnant patients with severe hypertension.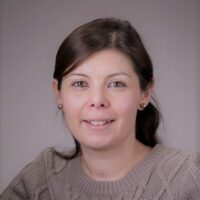 Vera Spagnolo, MD, PhD
Scientific Director, First.in.Women Precision Medicine Platform
"Investigating Demographic Knowledge, Attitudinal, and Accessibility Factors Influencing Health Experiences and Behaviors and Clinical Trial Participation in US women"
Dr. Spagnolo is conducting a survey study to assess knowledge, attitudinal and accessibility factors that influence health behaviors, medication use and participation in clinical research in US women as identified by women themselves.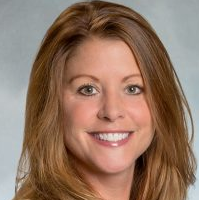 Katherine Burdick, PhD
Department of Psychiatry
"Role of Neurosteroids and Inflammation in Depression and Cognition among Older Women and Men"
Major depressive disorder (MDD) is associated with hippocampal volume loss and cognitive decline, particularly in older adults; however, the biological mechanisms underlying these disabling brain changes are unknown. This study will evaluate biomarkers of neuroinflammation and hippocampal neurogenesis to inform the development of novel treatment approaches targeting neurocognitive decline in aging adults.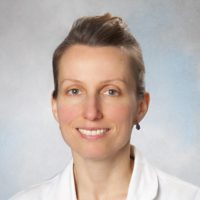 Dawn DeMeo, MD, MPH
Department of Medicine, Pulmonary and Critical Care
"Network Medicine Approaches to Sex Differences in Lung Disease for the Identification of Novel Therapeutics"
Cigarette smoke exposure has sexually divergent impacts that may be evidenced at birth and through early childhood, and manifest in adult-life, in the context of sex differences in smoking-related chronic diseases. Research in sex differences in obstructive lung disease has lagged despite the reality that more women than men die from COPD. The goal of this project is to use network medicine approaches, and to screen these differences for targetable pathways which can be used to hone sex-specific therapeutics and preventative strategies.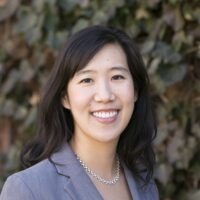 Laura Huang, PhD
Harvard Business School
"The Impact of Language and Communication in the Engagement and Treatment of Female Patients"
Gender disparities in healthcare outcomes exist across a wide range of settings, and one explanation for these discouraging trends centers on the different interpersonal treatment that patients receive from providers. There is a continued need for research that examines the interpersonal processes and the micro-level factors that impact these outcomes, and in this study, we seek to understand the challenges patients face specifically due to communication differences. We investigate the role of language and communication in healthcare settings, and how differences in style of communication might impact engagement with patients.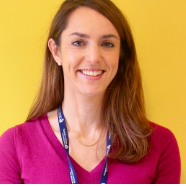 Jessica Lipschitz, PhD
Department of Psychiatry
"A technology-based, biobehavioral approach to inform precision medicine for women with migrane"
Migraine disproportionately impacts women, and current treatments are not sufficient in mitigating disability. This study seeks to improve understanding of migraine in women by collecting passive sensor data and ecological momentary assessments over 3 months and applying machine learning and clustering techniques to improve prediction of migraine onset and to better individualize treatment.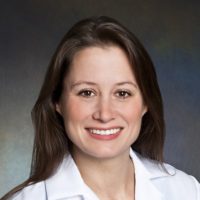 Nicole LeBoeuf, MD, MPH
Department of Dermatology, Cutaneous Oncology
"Sex Differences in Immune Checkpoint Inhibitor Induced Adverse Events"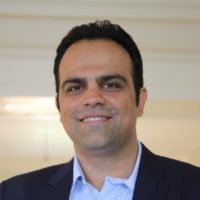 Morteza Mahmoudi, PhD
Department of Anesthesiology
"Mechanistic Understanding of Structural and Molecular Differences in Female and Male Cardiac Cells and Their Effects on Therapeutic Benefits of Clinically Relevant Nanoparticles"