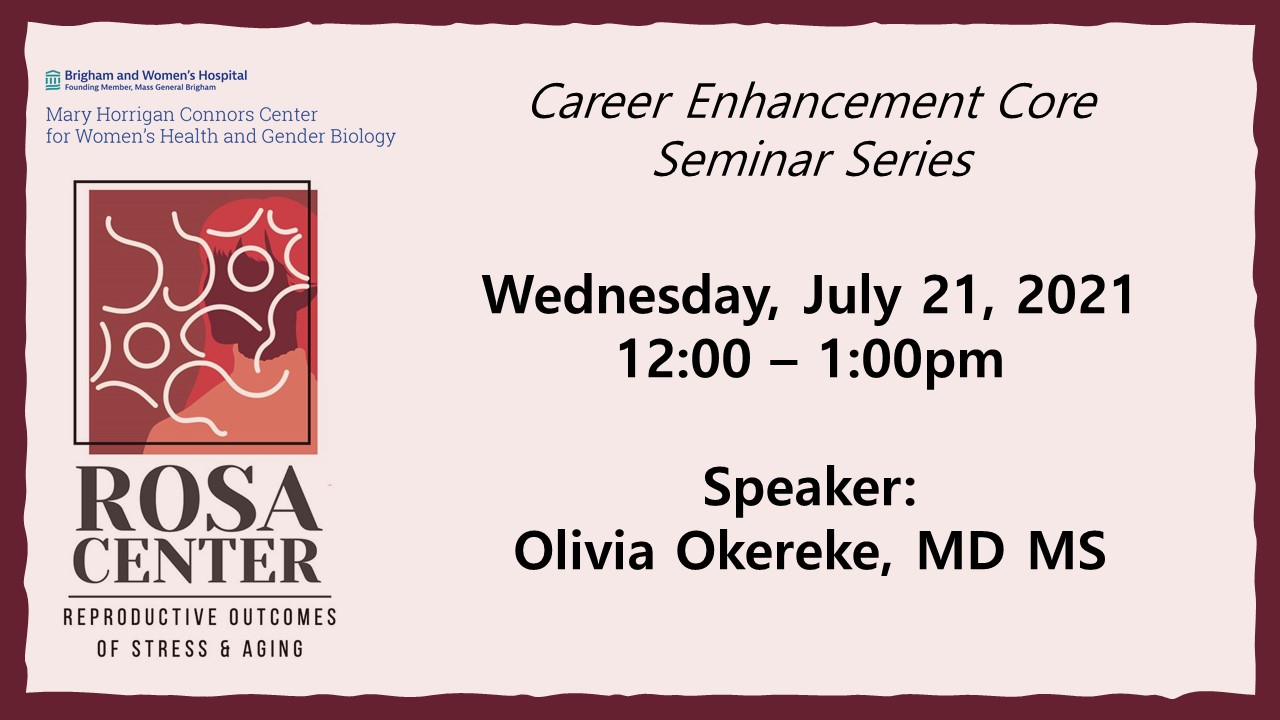 7/21/21 – ROSA Center Seminar: "Mapping the Path: Risk Factors and Prevention Strategies on the Road to Better Mood in Later Life" (Olivia Okereke, MD MS)
Wednesday, July 21, 2021   |   12:00-1:00pm   |   Virtual   |   Registration Required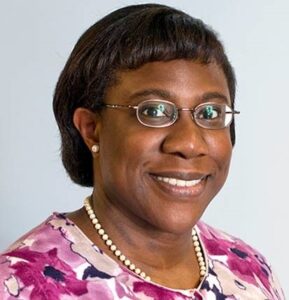 Presenter:
Olivia I. Okereke, MD, MS
MGH Research Scholar 2021-2026
Associate Professor of Psychiatry, Harvard Medical School
Associate Professor in the Department of Epidemiology, Harvard T.H. Chan School of Public Health
Director, Geriatric Psychiatry, Department of Psychiatry, Massachusetts General Hospital
Dr. Olivia Okereke focuses her research on finding modifiable health and lifestyle factors that translate to prevention of cognitive decline and depression in late-life. Much of Dr. Okereke's work applies similar epidemiological methods that have been successful in identifying prevention strategies for cardiovascular disease, but have been largely absent from Alzheimer's disease and depression studies. Using large, cohort databases, Dr. Okereke focuses on metabolic and modifiable lifestyle factors—such as diabetes, insulin levels, physical activity and diet—that she hypothesizes may contribute to late-life cognitive decline and depression. Her efforts centered on the epidemiology of cognitive decline and depression will ultimately help guide prevention strategies for millions of older adults.
---
About the ROSA Center Career Enhancement Core Seminar Series:
This Seminar Series is hosted by the Brigham/Harvard Reproductive Outcomes of Stress and Aging Center (ROSA), based in the Connors Center of Women's Health and Gender Biology at Brigham and Women's Hospital, which is one of eleven Specialized Centers of Research Excellence (SCORE) in Sex Differences nationwide and is co-funded by the National Institute on Aging (NIA) and the Office of Research on Women's Health (ORWH) at the National Institutes of Health (NIH) (Research Grant 1U54AG062322). The Career Enhancement Core is a part of the ROSA Center based in the Division of Women's Health at Brigham and Women's Hospital.  If you have questions about this seminar series, please contact Mara Hampson.