As part of its mission to bolster knowledge in the field of women's health research, the Connors Center hosts educational events, programs and symposia which unite the thought leaders and accomplished researchers of the Brigham and Harvard communities to share their knowledge and expertise.
Annual Women's Health Luncheon
Annually since 2005 on the Friday before Mother's Day in May, the Connors Center hosts its Women's Health Luncheon Program.
Due to concerns about COVID-19, the upcoming luncheon, titled "Mental Health & Resilience", will be held on May 7, 2021. More information about the luncheon can be found here.
The event on May 10, 2019 marked the most successful program in the event's history. Titled "Heart of the Matter: Insight into Women's Cardiovascular Health," featured keynote speaker Tara Westover, New York Times best-selling author of Educated: A Memoir. BWH-featured speakers included BWH President Betsy Nabel, MD, Connors Center Executive Director Hadine Joffe, MD, MSc, and BWH cardiologists Michelle O'Donoghue, MD, Anju Nohria, MD, and Gregory Piazza, MD, MS.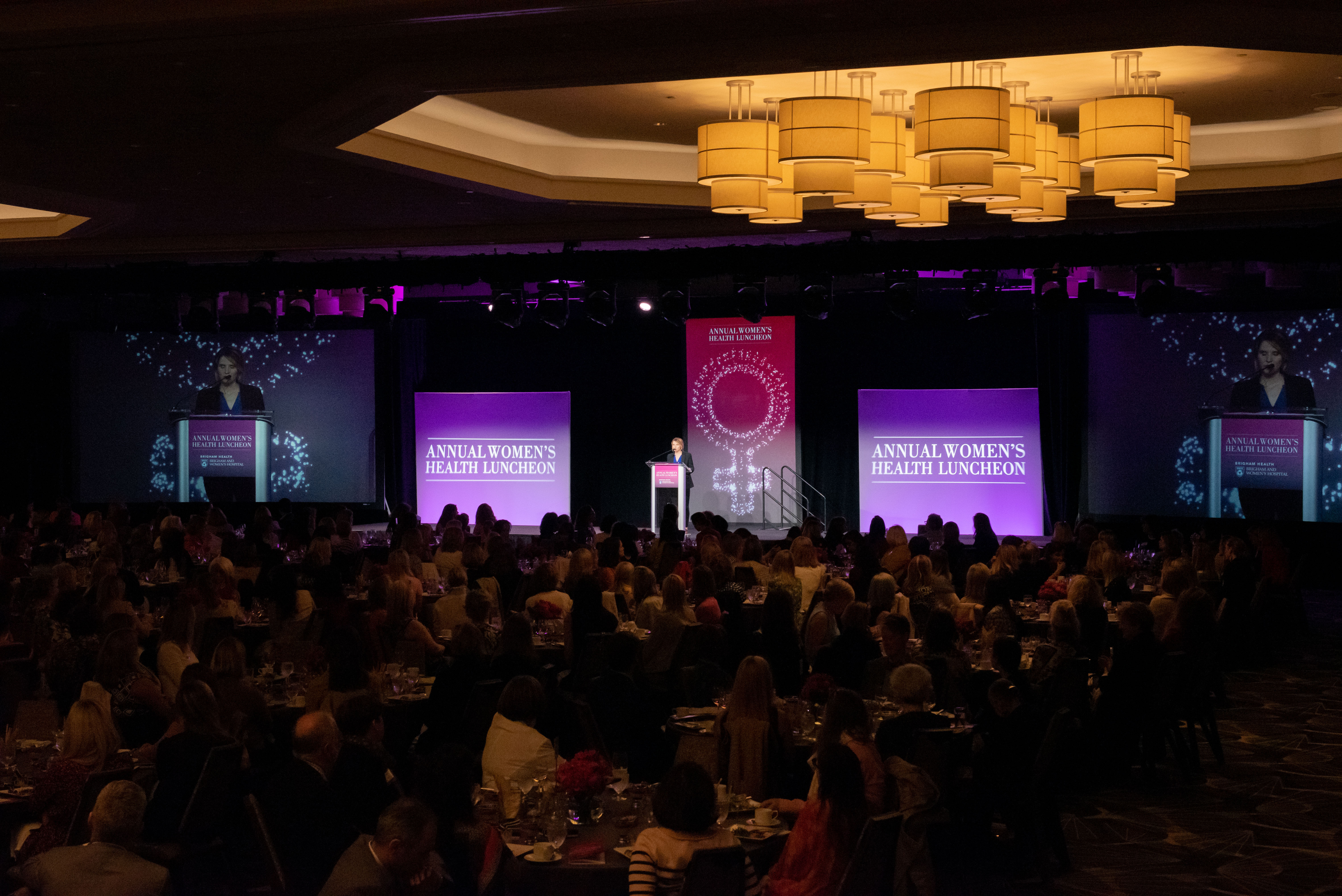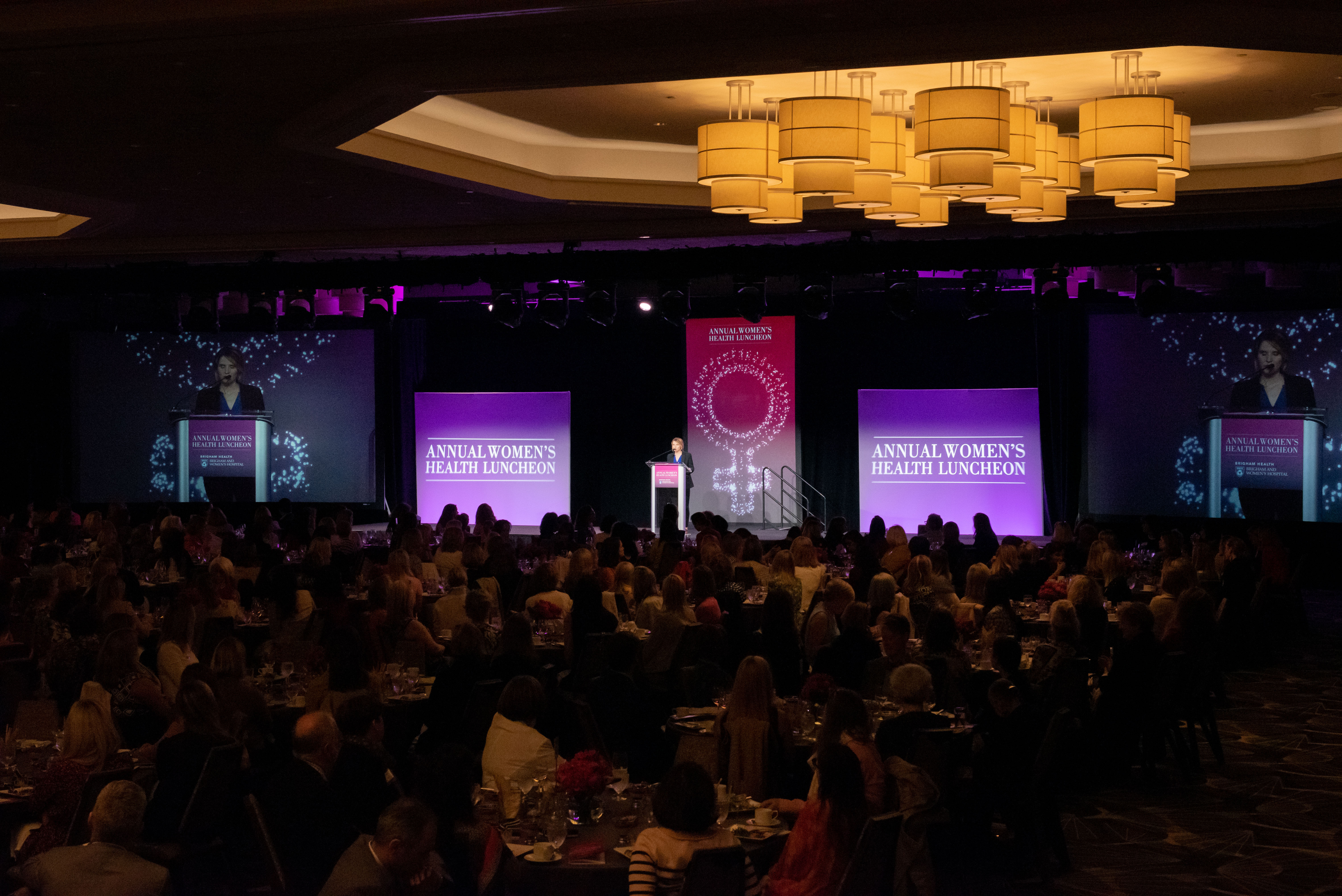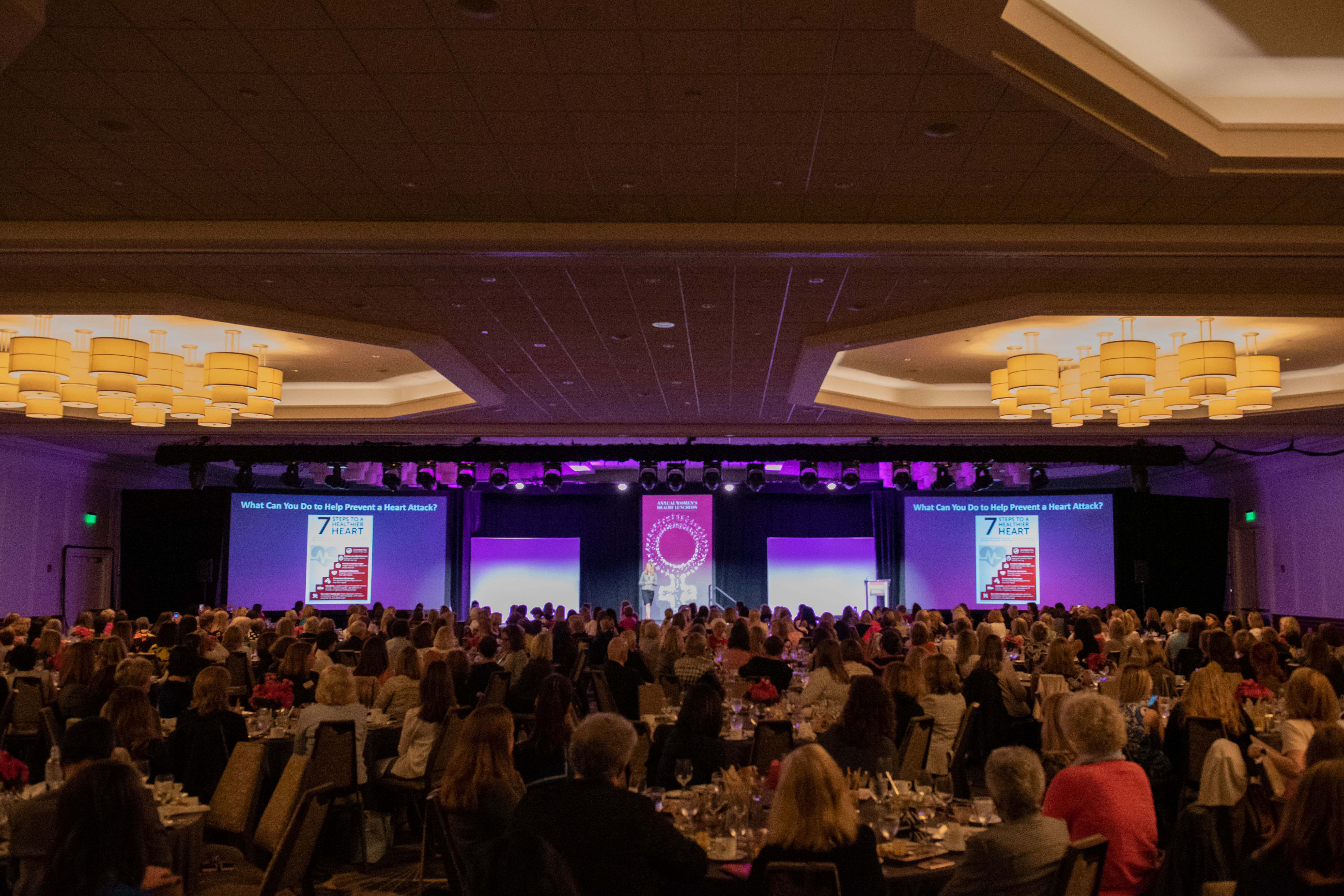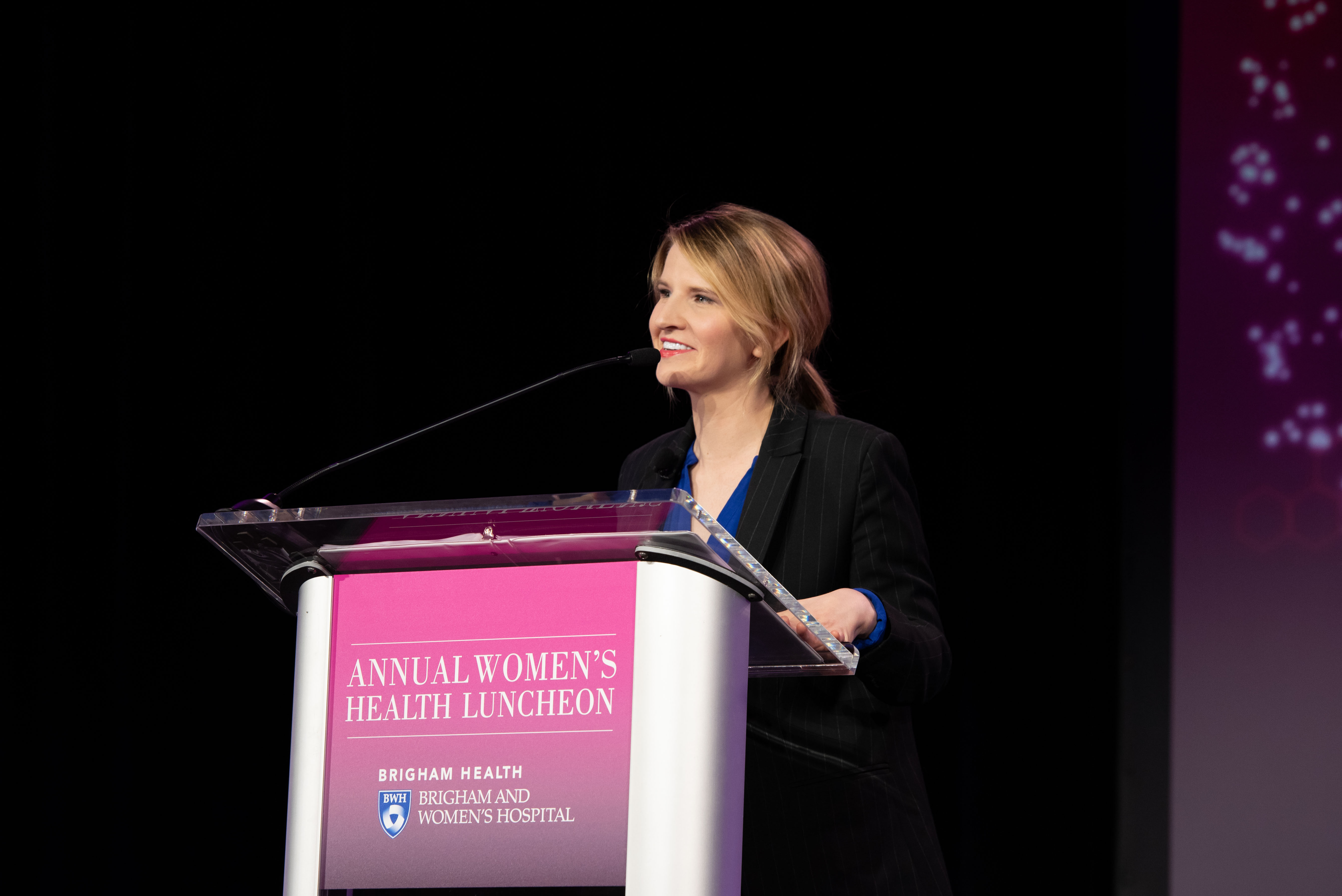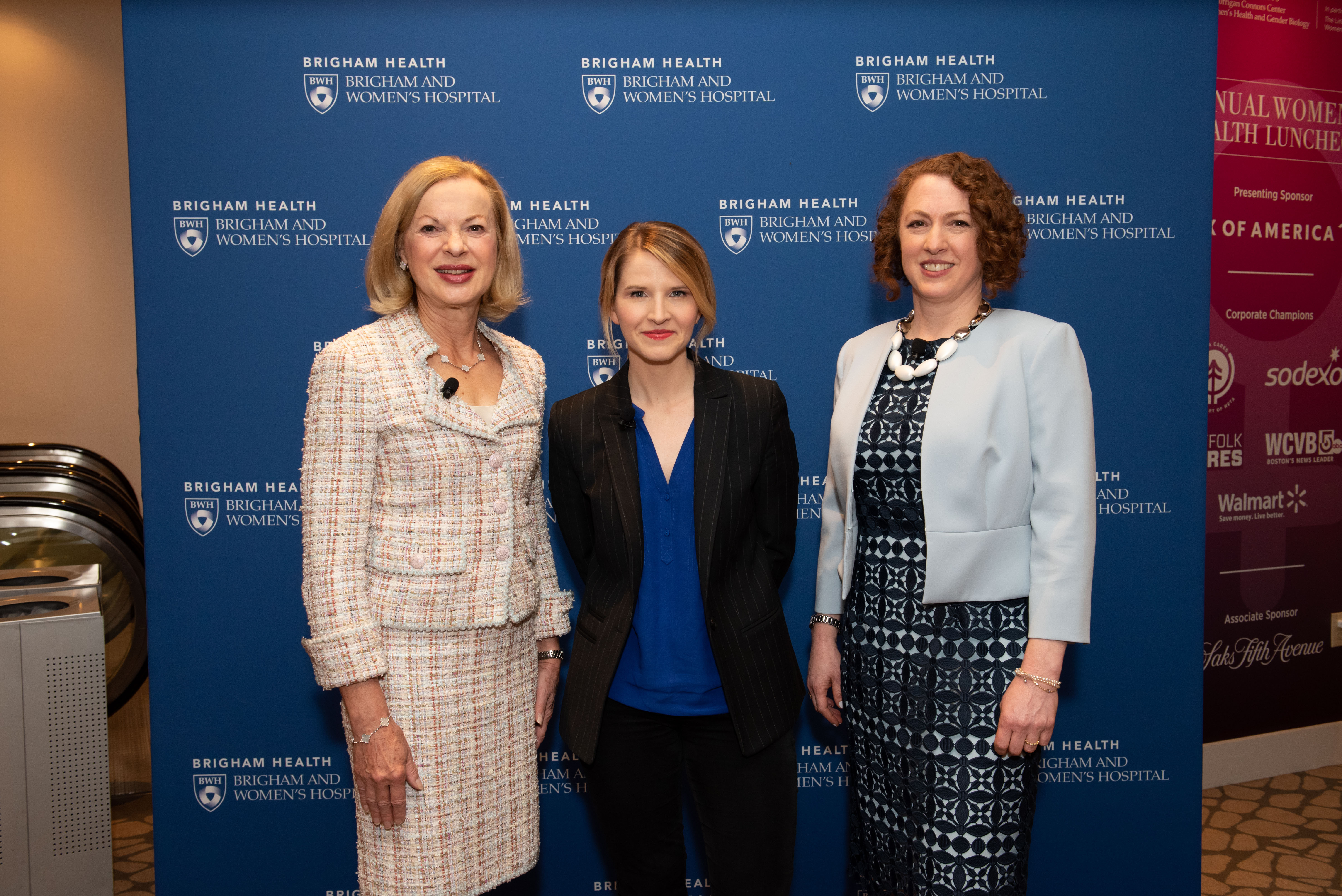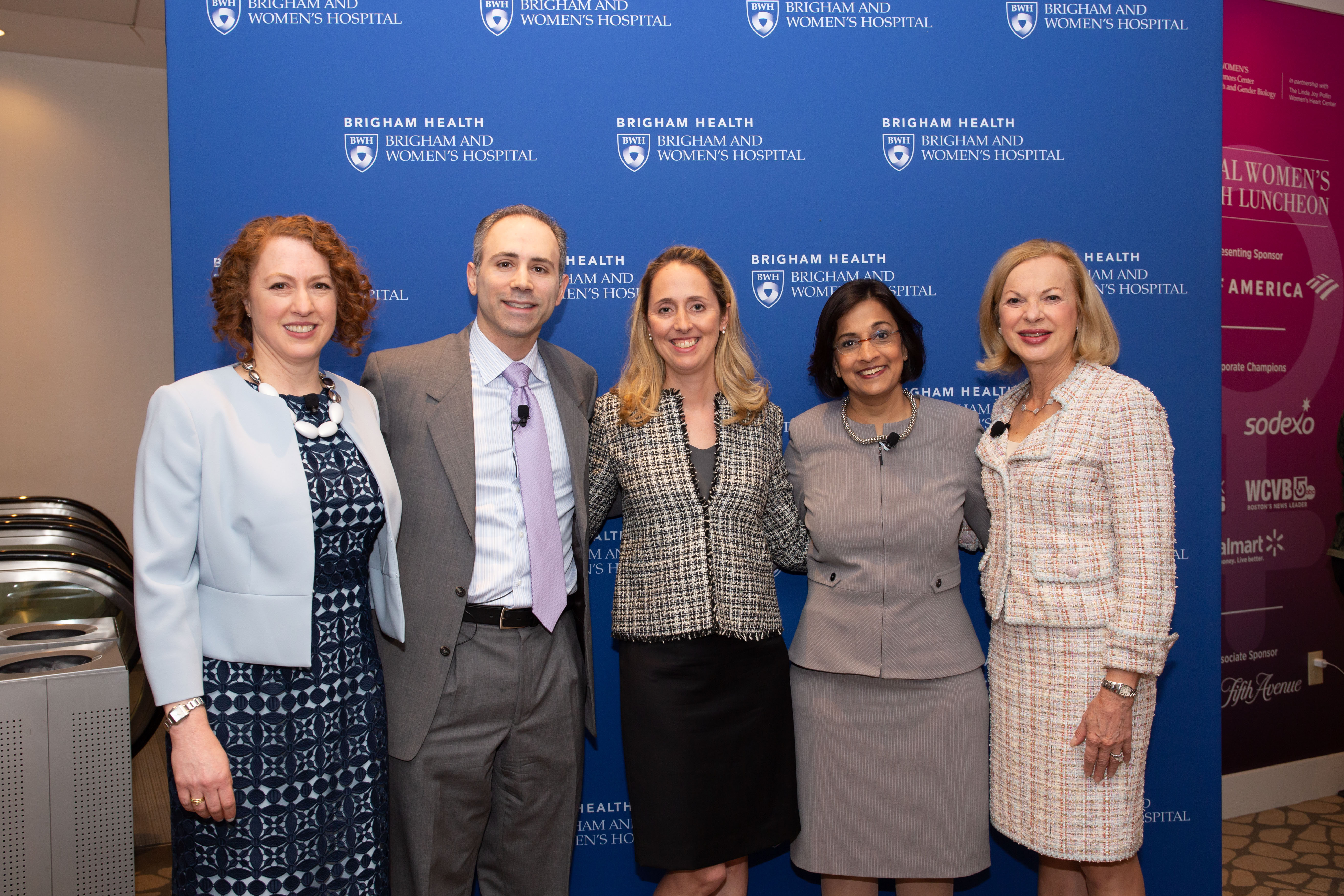 Women's Health Interdisciplinary Stress Program of Research (WHISPR) Symposium
As part of the Women's Health Interdisciplinary Stress Program of Research (WHISPR), the Connors Center hosts an annual scientific symposium for the BWH academic community on the topic of how physiologic and psychological stress affect women's health and disease. Each WHISPR symposium includes a keynote speaker followed by short, pitch presentations from finalists who have applied for one-year pilot research awards on the topic of stress and women's health.
Due to precautions around the COVID-19 outbreak, we regret to inform you that the 3rd Annual WHISPR Symposium scheduled for April 9, 2020 has been cancelled. We are disappointed that we will not have the opportunity to bring together our network of dedicated faculty, researchers, fellows, postdocs and staff to celebrate and recognize their scientific innovations and achievements at this annual event. We appreciate your support of our initiatives. For more details about our programming please visit our News and Events page.
The 2nd annual WHISPR symposium took place on April 3, 2019, and featured keynote speaker Jamie Maguire, PhD, Kenneth and JoAnn G. Wellner Professor, Tufts University School of Medicine. She spoke on "Stress and Postpartum Depression: Lessons from Preclinical Models." Dr. Maguire's work was seminal to the recent FDA approval of the first drug ever for postpartum depression.
The 1st annual WHISPR symposium took place on April 11, 2018, and featured keynote speaker Karestan Koenen, PhD, Professor of Psychiatric Epidemiology at Harvard T.H. Chan School of Public Health and Broad Institute.  Her talk was titled, "Trauma and Women's Health: Life Course Burden Within and Across Generations".
Annual Research Data Blitz
The annual Connors Center Research Retreat provides an opportunity for the Connors Center to showcase the exciting and important work being carried out to advance the health of women by the Center's leaders, fellows, and seed funding awardees. The 2nd annual retreat took place on Tuesday, November 19th 2:30pm-5pm. This year's event featured talks from 12 Connors Center leaders, fellows and awardees. The retreat followed a data-blitz format with talks into sessions of 3 speakers, followed by time for questions at the end of each session. This year's retreat was open to the entire BWH/HMS academic community.
Events, Symposia & Programs
Presentations on Current Topics in Research: Laura Huang, PhD
On January 17th, 2019, the Connors Center hosted Laura Huang, PhD, Associate Professor of Business Administration, Harvard Business School, for a talk entitled, "Impact of Physician Gender on Cardiac Care for Women: Potential Role of Bias and Parallels between the Healthcare and Business Environments." Dr. Huang shared the results of her groundbreaking study which revealed that female heart attack patients admitted to hospital emergency departments were less likely to survive when treated by male physicians than patients of either gender treated by female physicians or male patients treated by male physicians.
AccessCircles Educational Program
On November 1, 2018, the Center hosted a Women's Health Access Matters! Board Meeting and welcomed AccessCircles members to Brigham for a private half-day program.  The event included presentations and discussions with leading Connors Center clinicians and researchers in the fields of brain health, heart health, cancer, and autoimmune disease treatment and prevention as it relates to women's health and sex differences. Guest speakers included Michelle O'Donoghue, MD, MPH who spoke on the "Overview of Treatment of Heart Disease in Women", Francine Grodstein, ScD, who spoke on "Women Estrogen and Alzheimer's Disease" and Nicole LeBoeuf, MD, MPH, who spoke on "Sex Differences in Side Effects of Cancer Immunotherapies".