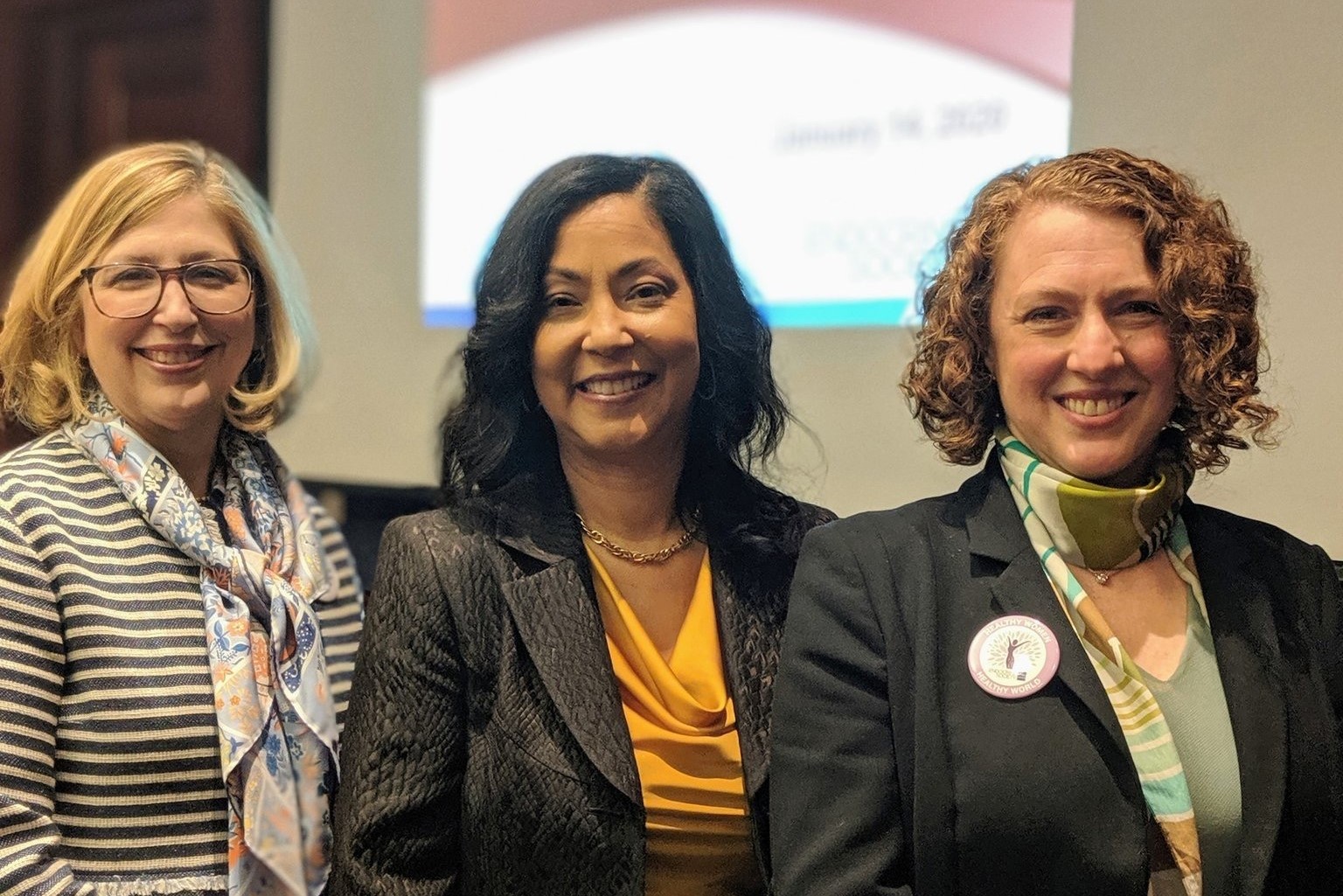 Congressional Briefing on Women's Health Research
Connors Center Executive Director Hadine Joffe, MD, MSc,  presented at a congressional briefing titled "Rock Stars of Research: Scientists Who are Shaping the Future of Women's Health Care" on January 14, 2020.  Dr. Joffe discussed the state of women's health research alongside Janine Clayton, M.D., NIH Director of the Office of Research in Women's Health and Teresa Woodruff, PhD, Director of the Women's Health Research Institute at Northwestern University.
The briefing was attended by over 60 congressional staffers and representatives from health and science advocacy groups. Dr. Joffe spoke about the importance of including women in clinical trials so drugs, devices, and digital solutions are built for their needs. Though women's inclusion in clinical research has increased, there is still need for improvement in diseases that are exclusive, dominant, or differential in women, such as endometriosis, Alzheimer's, and HIV research, respectively.