AccessCircles is a global network for women providing connectivity, knowledge and access to thought leaders, resources and experiences that transform lives. In 2018, WHAM! (Women's Health Access Matters) was launched as an initiative of AccessCircles to increase awareness of women's health issues, implement strategies that will improve the inequities and bias in research, and accelerate scientific discovery in women's health.
The Connors Center is a Premier Partner of AccessCircles Health and Wellness Forums and the Lead Scientific Research Partner of the AccessCircles/WHAM! Collaborative for Women's Health Research. The Connors Center shares the bold vision of improving the health of women and a commitment to joining forces to advance scientific discovery for the benefit of all women.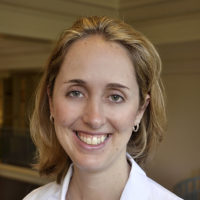 The philanthropic arm of the organization AccessCircles, Women's Health Access Matters! (WHAM!), awarded $150,000 to the Connors Center to support the study "Identification of Novel Pathways that Contribute to Heart Disease in Women," led by BWH Cardiologist and Connors Center Faculty Affiliate Michelle O'Donoghue, MD, MPH.
The overall goal of her study is to apply comprehensive, state-of-the-art emerging technologies that leverage information derived from our DNA through to the proteins encoded by our DNA (also known as "omics"-based technologies) to identify women at risk of heart disease and further delineate the underlying causal pathways that contribute to its development.
Dr. O'Donoghue is an Associate Professor of Medicine at Harvard Medical School and a member of the Cardiovascular Division at Brigham and Women's Hospital.  She is a Senior Investigator in the Thrombolysis in Myocardial Infarction (TIMI) Study Group, founded by Dr. Eugene Braunwald.
Dr. O'Donoghue's primary research focus is the design and conduct of multicenter clinical trials for patients with stable and unstable coronary disease with a special interest in the study of women and heart disease, including establishing the efficacy and safety of therapeutics in women.  Additional clinical research interests include the evaluation of novel antiplatelet drugs, established and novel biomarkers and the development of novel therapeutics in the management of atherosclerosis and diabetes mellitus.
Dr. O'Donoghue earned her medical degree from Columbia University College of Physicians and Surgeons in New York.  She completed her residency in internal medicine and fellowship in cardiovascular medicine at Massachusetts General Hospital in Boston.  She subsequently completed a Masters in Public Health degree at the Harvard School of Public Health.