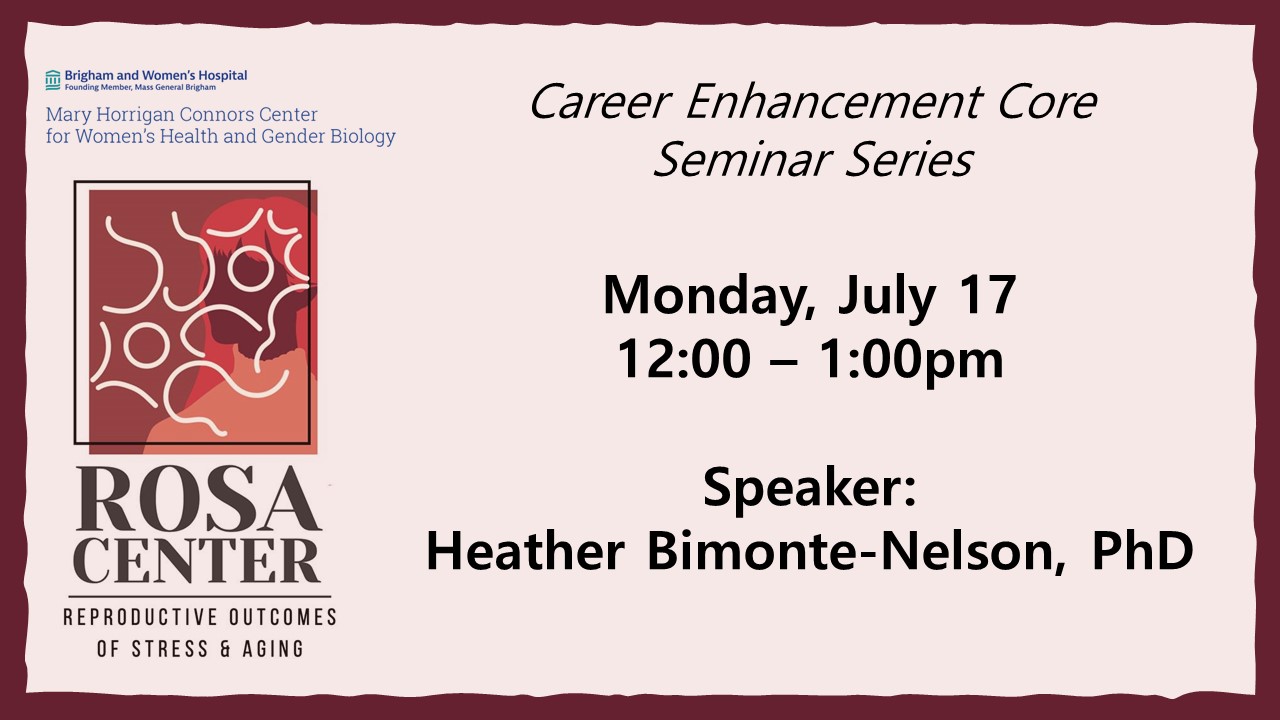 07/17/23- ROSA Center Seminar: "Variations in Menopause Type and Hormone Exposures Throughout Life Impact Memory"
Monday, July 17, 2023   |   12:00-1:00pm   |   Virtual   |   Registration Required
Variations in Menopause Type and Hormone Exposures Throughout Life Impact Memory: 
Embracing Complexity, Overturning Dogma, and Diving Deep into Uncharted Waters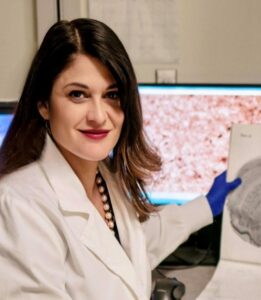 Heather Bimonte-Nelson, PhD
President's Professor, Arizona State University Psychology Department
Honors Disciplinary Faculty at Barrett Honors College
Co-Director, Research Education Component (REC), Arizona Alzheimer's Disease Research Center
Associate Director, NIH T32 Training Grant, Neurobiology of Aging and Alzheimer's Disease
Arizona Bioscience Educator of the Year
About the ROSA Center Career Enhancement Core Seminar Series:
This Seminar Series is hosted by the Brigham/Harvard Reproductive Outcomes of Stress and Aging Center (ROSA), based in the Connors Center of Women's Health and Gender Biology at Brigham and Women's Hospital, which is one of eleven Specialized Centers of Research Excellence (SCORE) in Sex Differences nationwide and is co-funded by the National Institute on Aging (NIA) and the Office of Research on Women's Health (ORWH) at the National Institutes of Health (NIH) (Research Grant 1U54AG062322). The Career Enhancement Core is a part of the ROSA Center based in the Division of Women's Health at Brigham and Women's Hospital.  If you have questions about this seminar series, please contact Mara Hampson.